---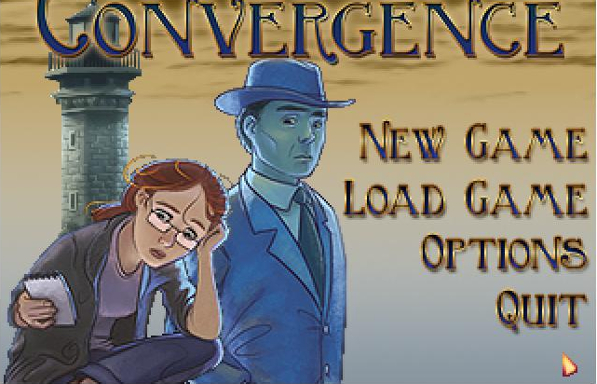 The Blackwell Convergence
Rating: N/A - Rating Not Applicable

Well, here we are back to Rosa. This episode opens with the game in progress instead of with the credit scroll. Sort of a freebie - it is short, easy and independent from the other ghosts that makeup the larger story. This is a rainy day in Manhattan with a ghost on a ledge – threatening suicide – amusing.
Once this is solved, we get to the meat of this episode – the ghosts here are not only unhappy – but as you transport them each one tells about being murdered by an old lady and the name Countess comes up. The victims, at first, do not seem to have any connection with each other:
Frank the actor who needs to finish filming a scene,
Claude the painter whose canvas shows the Dark Lady,
Joe an inventor on the brink of success.
Our duo must do the detective work to find the thread that connects them all. Other characters appear – some you have met earlier or you have yet to meet – Joe Gould, Joseph Michell, Detective Durkin, Madeline and the Countess. The characters are beginning to entwine between episodes and the game begins to appear more novel-like.
The scenes are "shot" in Manhattan – Central Park, Minetta Tavern in the Village, Roosevelt Island Lighthouse and yes, this is the game with the diner in the boundless void – a most strange convergence.

Fun Factor: This one gets darker and feels more like a detective story
Female Factor: Roseangela - keep it up!
Player Friendly: No problems
Reviewed by: Editor - May/14
The Blackwell Convergence
Author: Dave Gilbert
&copy WadjetEye Games
Platform(s): W7 Vista XP
Game Site: Download http://wadjeteyegames.com/ $4.99
To order: Download Steam $4.99